I've been to Foo Fighters concert in River Plate. Let me tell you something about this band…. THEY ROCK!!!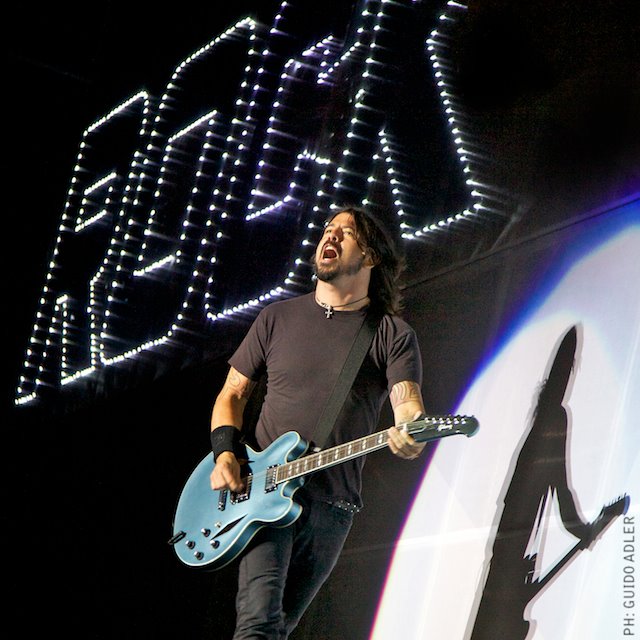 It clearly was the best concert i've ever been to. It seemed that they actually enjoyed playing. Other big bands, such as AC/DC or Rolling Stones, seem to play just to make money. But they… they took the stage while it was raining. And no, they didn't have a roof covering them.
They played for almost 3 hours… and we even got Grohl to play drums, which was the closest thing to listening to Nirvana (live) i'll ever get. THANK YOU!
I just wanna paste here the tracklist, because… i don't wanna forget about that… ever!.
01 – All My Life
02 – Times Like These
03 – Rope
04 – The Pretender
05 – My Hero
06 – Learn to Fly
07 – White Limo
08 – Arlandria
09 – Breakout
10 – Cold Day in the Sun
11 – Long Road to Ruin
12 – Big Me
13 – Stacked Actors
14 – Walk
15 – Generator
16 – Monkey Wrench
17 – Hey, Johnny Park!
18 – These Days
19 – This is a Call
20 – In the Flesh? (Pink Floyd Cover)
21 – Best of You
22 – Enough Space
23 – For All the Cows
24 – Dear Rosemary
25 – Bad Reputation (Joan Jett cover)
26 – Everlong