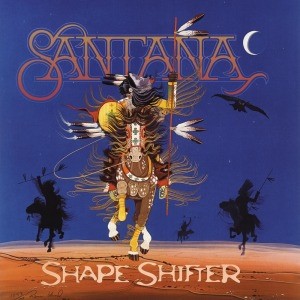 I'm not really sure how this works. It's as if a lot of musicians wanted to put out, all together, new records. It's pretty cool to find out that there are new albums of your favorite artists… yeah!.
I've been listening to Santana's latest album, Shapeshifter. As a friend of mine always says, he's been playing the same notes for the last 30 years, or so. But anyways, he's great at doing it. So i really recommend you check it out..!
My favorite track, for whatever reason, is called 'Dom'. He's just a genius!.
Tracklisting: 
01. Shape Shifter 6:15
02. Dom 3:51
03. Nomad 4:48
04. Metatron 2:38
05. Angelica Faith 5:02
06. Never The Same Again 5:01
07. In The Light Of A New Day 5:06
08. Spark Of The Divine 1:02
09. Macumba In Budapest 4:01
10. Mr. Szabo 6:19
11. Eres La Luz 4:50
12. Canela 5:22
13. Ah, Sweet Dancer 3:08